Kevin Patrick Sharkey
Property Developer
---
---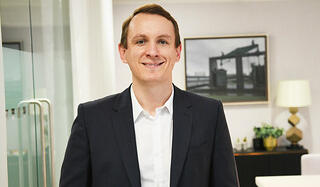 Kevin Patrick Sharkey is a seasoned professional with over 15 years of experience in the construction industry to his name. Based in Birmingham, Kevin has spearheaded a variety of large-scale development projects over the years, including those for the residential, education, healthcare, and defence sectors.

A graduate of the University of Manchester, Kevin Patrick Sharkey holds a degree in International Business, Finance, and Economics. Upon completing his academic career with honors, Kevin dove straight into his first development projects, which were mostly focused on renovating homes for a profit.

As Kevin continued to see success in this realm, he found himself expanding his scope. Soon enough, Kevin was purchasing empty plots of land on which he would create the homes he meticulously designed from the ground-up.

Given his insatiable desire to create and watch his creations come to fruition, Kevin Patrick Sharkey has spearheaded many a venture with that exact goal in mind. However, the most notable of these is, without a doubt, Key Land Capital PLC. The independent property investment firm has grown rapidly since its inception in August 2017.

Although Kevin thoroughly loves his career and all that it entails, he is at his happiest when he is spending time with his wife and two young children. When they are not bonding at home, the Sharkey family can be found having dinner in town, attending the theater, or taking a well-deserved holiday. When Kevin is not spending time with his family, he is often cycling or on a run.

To learn more about Kevin Patrick Sharkey, his career, and his interests, be sure to visit his website.
---